March 17, 2018
A Special Place Away from it All!
By: Marc Donaldson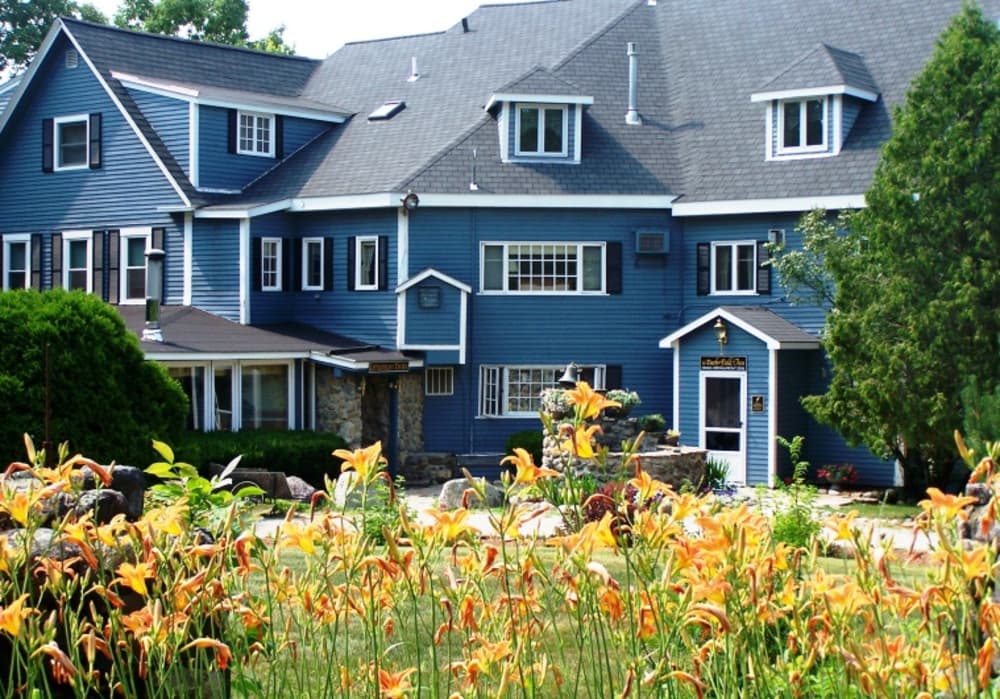 When my husband and I want a "getaway," we don't want to stay in a "no-tell" motel, with square rooms and doughnuts for breakfast. We don't get away very often. When we do, we want it to be special. We like rooms with character, an interesting setting, and exceptional food. We want a place where we can relax and unwind.
Some people like to stay in town with shops and restaurants are nearby. But we prefer to be away from the traffic, sirens, and the masses, yet close enough to town that we can go there if we want to. That's why a place like Darby Field Inn appeals to us.
Located less than 5 miles from Conway, RT 16, and the "strip," Darby Field Inn in Albany has that convenient, but removed feeling. The views of South Moat and Mount Washington on a clear day are outstanding. The setting is beautiful any season of the year, but this time of year, it's a winter wonderland.
On woodland trails behind the inn, there are opportunities to explore on snowshoes or skis,looking for animal tracks. We can "commune" with nature. We can't do that in town. After fresh air and exercise, we'll sit by the old stone fireplace, read a book, and sip hot beverages. A few steps away, there's a cozy tavern where we might have a drink before dinner.
On our special weekend away, we might schedule a couples massage and have a gourmet dinner in the evening. In the morning, a full country breakfast and friendly staff will greet us. If we choose a deluxe suite, we'll have a jacuzzi, gas fireplace, and extra room to spread out in.
Consider the value of relaxing in a quiet country inn with beautiful views and great food with all the amenities. Darby Field Inn would be my choice for a special weekend away.