March 17, 2018
Darby Field Inn: Activities We Recommend - Boulder Loop Trail
By: Marc Donaldson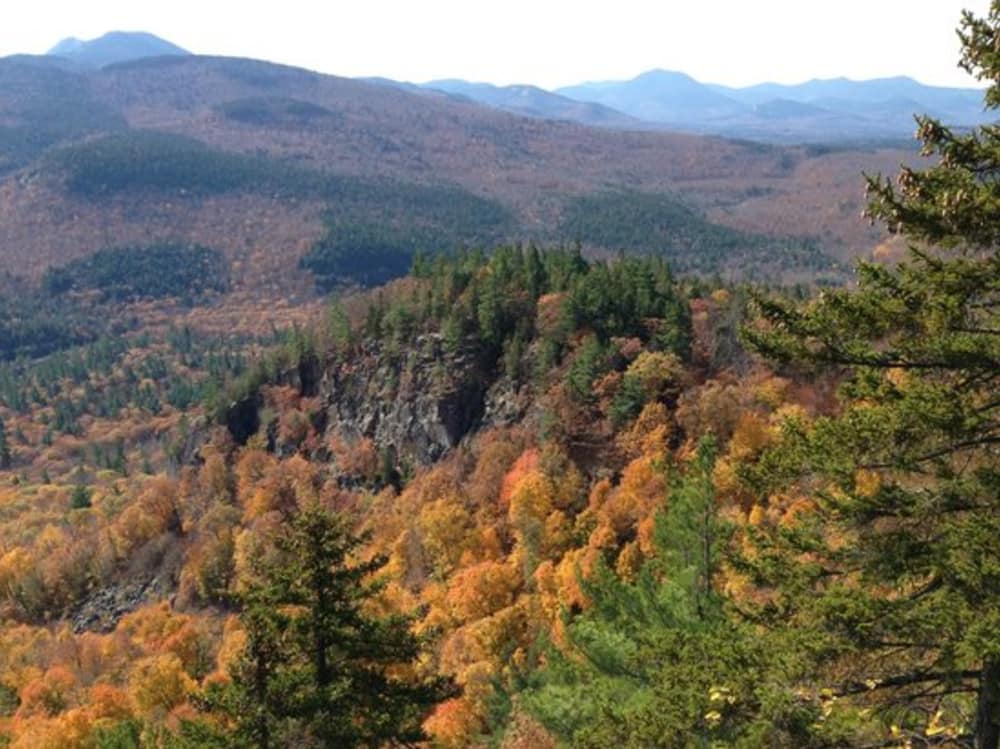 While you're visiting the White Mountains (and the Darby Field Inn!), a great moderate hiking trail for normal-athletic people is the Boulder Loop Trail. This is a trek we routinely recommend unless its been raining...this is a rocky trail that can be slippery. We also offer a self guided tour map, which adds a little adventure to your outing! Insider's tip: Schedule a relaxing couples massage a couple of weeks before you arrive...its a perfect treat after an active getaway!
Boulder Loop Trail Head
The trail can be accessed from Dugway Rd, about 3 miles east of Conway on the Kancamaugus Highway (Scenic Rt. 112). Parking is at the covered bridge, and there's a $5 day use parking pass you'll need to purchase at the kiosk and place on your dashboard. This fee supports the White Mountain National Forest, and saves you from a $100 ticket. Plan on 2 hours for this hike, including taking several selfies and panoramic shots from the top of the ledges.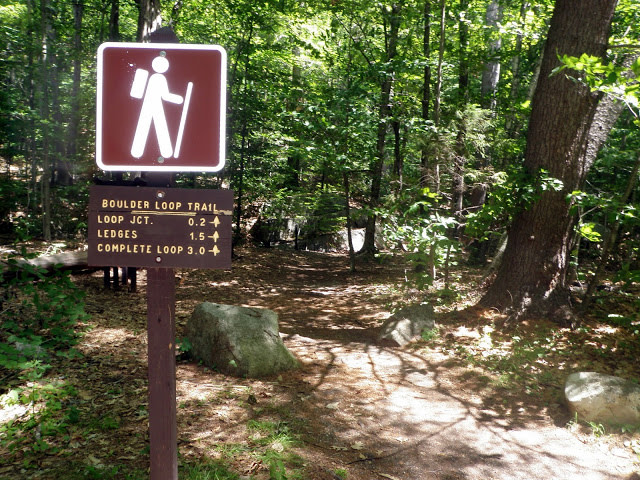 *Boulder Loop Trailhead*
After the hike, you can follow Dugway Rd all the way to the other side and take a left on West Side Rd. Follow that to the end, take a right, and BOOM, you're just north of the lovely North Conway Village! Turn right at the light, find parking and enjoy a stroll through the village. Make sure to stop into a couple of my favorite shops: The Penguin - an eclectic mix of jewelry, toys and gifts, and Zeb's Country Store - loads of NH themed gifts, specialty foods, AND real penny candy!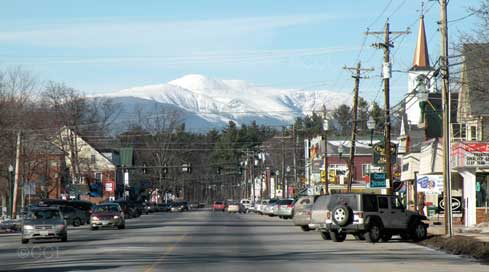 *North Conway Village*
Non-athletic people can follow this route just for the relaxing scenic drive followed by North Conway shopping and restaurants. Super-athletic people can run Boulder Loop Trail as a warm up for other nearby peaks!