May 22, 2018
Exploring the Kancamagus Highway? Stay Close by at The Darby Field Inn
By: Marc Donaldson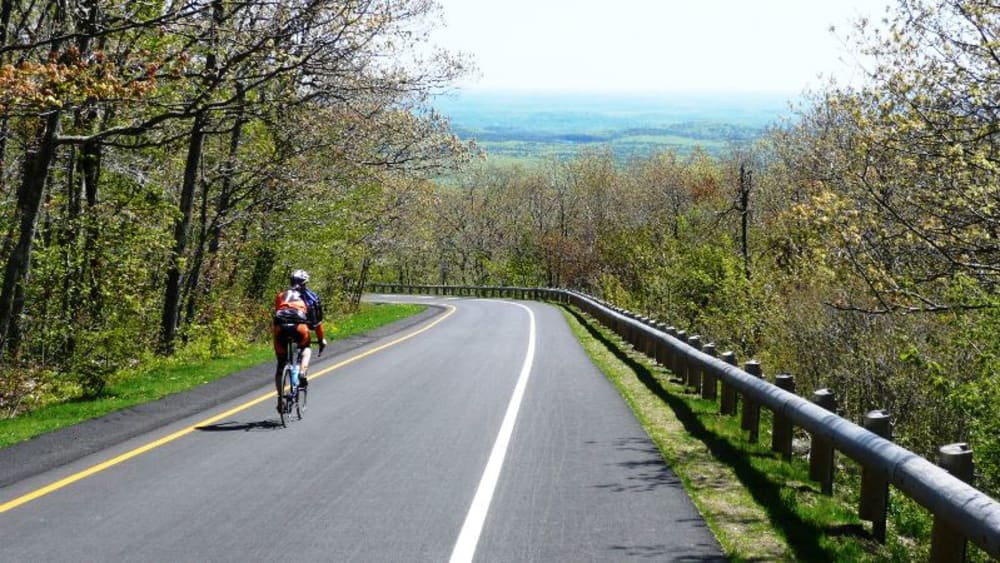 Darby Field Inn is located near many popular hiking trails, scenic bicycling routes, fishing spots, and white water kayaking runs. If you're an active person, you'll appreciate its close proximity to White Mountain National Forest activities along the National Scenic Byway, the Kancamagus Highway (RT 112). The "Kanc," as locals call it, travels 34.5 miles from Conway to Lincoln. Along the way, it accesses popular hiking trails, waterfalls, scenic overlooks and picnic areas, and historic sites. On the Conway side of the Kancamagus Pass, the Swift River offers many places to take a dip, kayak, or cast a fishing line. After a day of exercising and exploring, spend the night in quiet comfort at the Darby Field Inn, less than two miles from the western end of the Kanc. You can relax and enjoy sumptuous food and comfortable lodging at this historic inn with its panoramic mountain views.
Helpful and knowledgeable staff will be glad to give you information about where to hike, ride, fish, and paddle. Here are some suggestions of places to visit along the Kancamagus Highway:
Hiking: Boulder Loop (3.1 mi round trip), Champney (2.8 mi round trip) and Sabbaday (.4 mi round trip) Falls, Mt. Chocorua (3.8 mi one way) , Rocky Gorge/Falls Pond (< 1 mi), South Moat (5.4 mi round trip), and Albany Town Forest trails (3 miles round trip). Check with Darby Field Inn staff for maps, parking passes, and advice or stop in at Saco Ranger Station right down the road.
Road Biking: Crank the Kanc from Conway to Lincoln (34.5 miles one way), Bear Notch Road, Kanc/ Passaconaway/ Westside Loop (about 40 miles), Passaconaway Road to Westside Road to RT 16 South to Kanc ( about 13 miles). Visit Mount Washington Valley Bicycling Club to see rides and routes offered.
Mountain Biking: Albany Town Forest (at least 3 miles dirt roads and single track), Lower Nanamocomuck Ski Trail (6.9 mi one way), and Rob Brook Road (8 miles one way) off Bear Notch Road.
Fishing: Swift River and Saco River for fine trout fishing, Crystal Lake and Conway Lake for bass, pickerel, horn pout, trout. For fishing advice, go to North Country Angler in North Conway.
Boating: White water- Swift River, Paddling-Saco River, and Crystal Lake. For boating advice and rentals, visit Saco Bound.
If the weather isn't conducive for outdoor activity, there's always shopping nearby at LL Bean and EMS for outdoor equipment.
No matter what your outdoor activity, you'll find it near the Darby Field Inn in Albany, NH. Check out our website to see all the lodging options, from single rooms to suites. Take a peek at the dinner menu to see why the inn is famous for its food. Scroll through pictures of the gardens and mountain views. If you want a place to relax after a day of outdoor activity, this inn is for you!