March 27, 2018
New Hampshire Sweet Secrets: Corn Snow and Maple Syrup
By: Marc Donaldson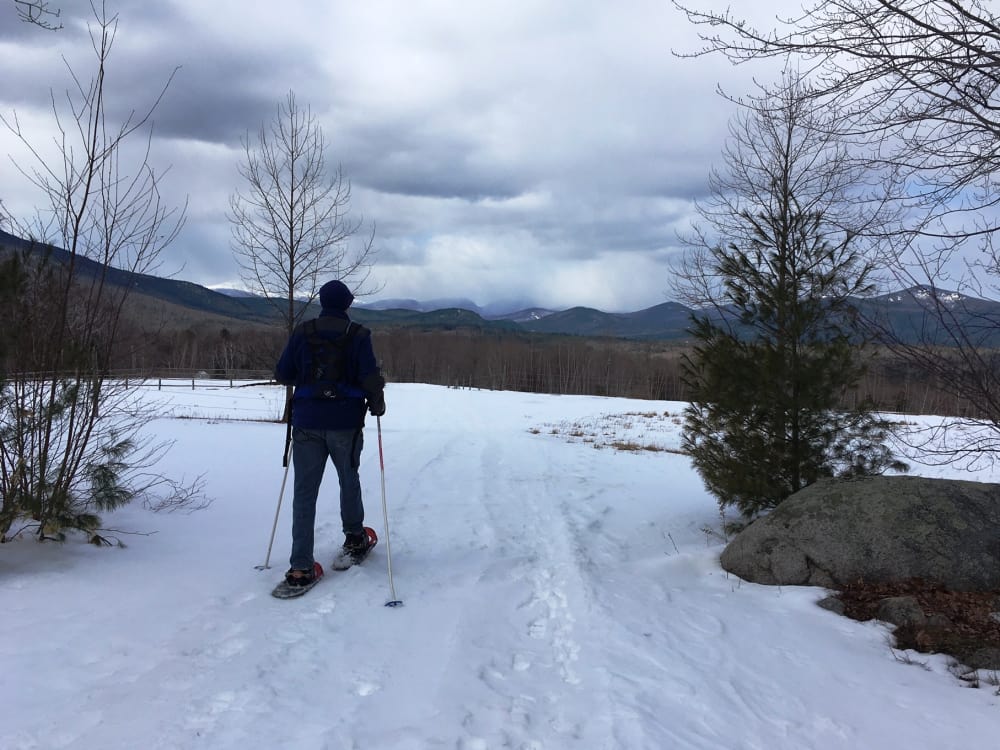 Do you want to escape your hectic lifestyle and relax in a quiet mountain setting? I've got a couple of sweet secrets for you. Spring is a great time to visit the White Mountains of New Hampshire. In this "off season," there are fewer crowds and better deals at skiing and lodging places. As the snow "corns up" and the sap starts to flow, it's an awesome time to try some spring skiing and snowshoeing. It's also time to go visit the local sugar houses to watch them make maple syrup and taste their wares.
Stay at Darby Field Inn and enjoy scenic views, comfortable accommodations, and delicious food, while relaxing. Sign up for our SNOWSHOE PACKAGE and explore the trails right behind the inn. We'll provide the snowshoes and directions and send you out to enjoy the corn snow. If downhill skiing or cross country are your interests, we can give you advice about where to do some spring skiing.
Afterwards, relax fireside with a hot beverage and unwind. Outdoor exercise always whets your appetite…make a reservation for dinner and we'll serve you a spectacular meal made with the freshest ingredients to satisfy your hunger.
Curious about how maple syrup is made? Now's the time to find out. This coming Easter weekend, several local sugarhouse nearby in Maine and New Hampshire are having "open houses." Learn how maple sugarers collect sap and boil it until its syrup. Taste fresh made maple syrup and concoctions. There will be many maple products to buy as well. Ask my grandson how much he likes "sugar on snow!" It's his "sweet" secret. You can discover it, too. View LOCAL SYRUP PRODUCERS to find out more, or ask your friendly Darby Field innkeeper where to go for sweet secrets.