February 7, 2019
The Darby Bread
By: Tess Donaldson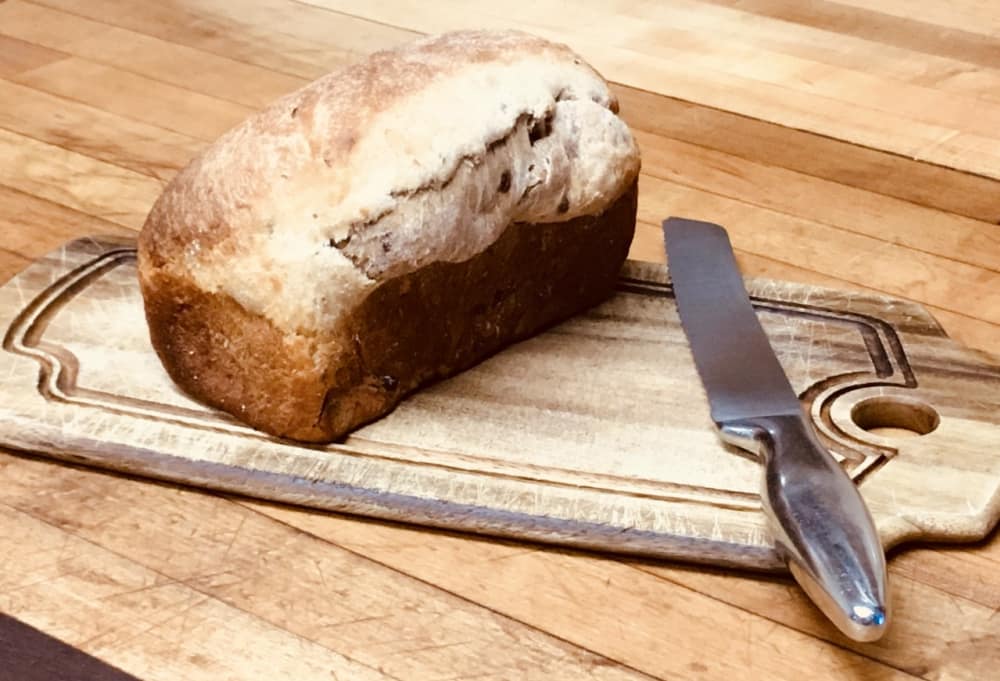 Unlike most people, my New Year's resolution wasn't to give up carbs or lose 40 pounds. My resolution was to enjoy life more. This means spending more time connecting to nature, and being with friends and family.
With the cold, and post-holiday stress, we all should find fun and healthy ways to relax.
One of my personal favorites is to be in the kitchen with my family, cooking and eating together. Our time in the kitchen, and the conversation that flows, is almost as nourishing as the food we share. Growing up in the restaurant business I learned a lot about food early on.
For me, there is nothing more nostalgic and comforting than the smell of baking bread. I can remember running around as a little girl at the Darby, ducking in and out of the kitchen waiting (impatiently) for the bread to finish baking. If I were lucky, I'd get a warm slice with a thick coat of salted butter.
When I was older, I was often allowed to help the baker (often that was my mother). When I was in high school I was the baker for a summer. The Darby's bread recipe is the first one I ever mastered. In Junior High, I even started my own business baking bread and selling it to neighbors (yes, it's that good). It may not be as recognizable as the Parker House Rolls, but the Darby Bread is well known in my circles! It is a "must have" feature with our Country Breakfast that comes with each night's stay.
So much has changed since I was a kid but two things haven't, my love of this recipe and my love of spending time with my whole family in the kitchen. I hope you enjoy baking it as much as my family and I do.
---
The Darby Bread
Note: For a commercial mixer with dough hook.
Mix in a Bowl:
4 cups lukewarm water
½ cup molasses
Next add:
1 ½ tablespoon dry yeast
1 cup white flour
Mix and let it bubble for 10 to 15 minutes.
Then add:
3 eggs
1 tablespoon salt
½ cup melted butter
4 ½ cups whole wheat flour
2 cups white flour (add more as needed, enough to make dough elastic and not stick to the sides of the bowl)
Mix everything.
Knead for 1 minute or so, then let it rise once.
Divide into four 24-ounce loaves.
Put in greased bread pans.
Let dough rise a bit.
Bake at 350 degrees for 25-30 minutes.
Turn out of pans to cool.
(This recipe has been halved, but for smaller quantities, try halving it once more)