The Darby Field Inn near North Conway, NH
Enjoy a Relaxing White Mountain Getaway
Only minutes from North Conway, but right in the middle of nowhere, the Darby Field Inn quietly surprises and delights wanderers adventurous enough to leave the beaten path.
Overlooking the White Mountains of New Hampshire, this romantic country inn features 13 unique guest rooms - each with private bath, full country breakfast, well stocked tavern, 10+ miles of wooded trails, a pristine outdoor pool (June - mid September), and amazing perennial gardens. While the inn is best suited to adults, well supervised children 8 and older are welcome. Dinner is available weekends by reservation. Ask about scheduling a relaxing single, couples, hot stone, or prenatal massage during your stay.
Please Note: Dinner service is offered Friday and Saturday nights, by reservation and pre order.
---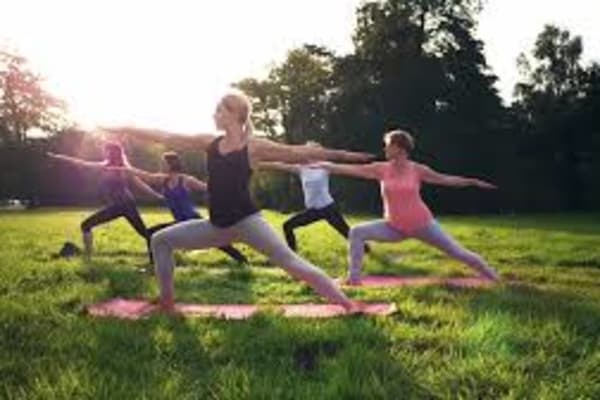 Learn the Power of Now
Mindfulness and Meditation Yoga Retreat
There's no better place for relaxing than the Darby Field Inn! Maggie Grace, owner of The Yoga Room in Hampstead, NH recognizes this potential and is hosting a yoga retreat here June 5 - 7, 2020. There will be movement sessions and mindfulness practice, a variety of 15 minute massage offerings by Dixie Lea of local Sunshine Yoga, and bag lunches prepared by The Sweet Maple Cafe in Conway. All guests stay at the inn, with breakfast and dinner included. The inn grounds offer the perfect backdrop for this event...it should be amazing! Reserve your space by April 15. Registration is on the Yoga Room website, as well as the full schedule of events.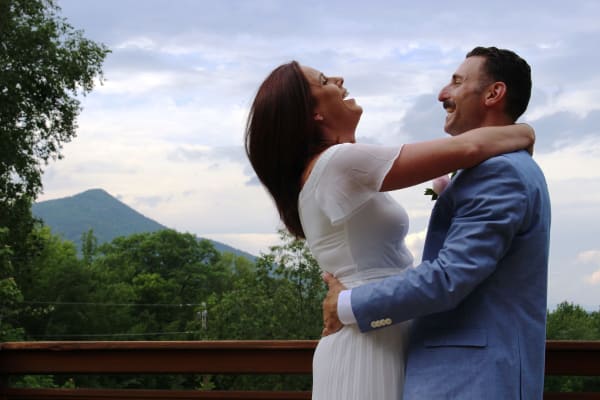 Book Your Intimate Wedding or Elopement For 2020!
Celebrate in our romantic White Mountain setting...
Elopements and Intimate Celebrations are Perfect at the Darby Field Inn! Come alone, or include several of your closest friends and family. Our Elopement Package includes everything you need except a cake - but don't worry, we've got a list of local bakers, as well as any other vendors you may need. View our wedding page for further details, and contact us directly for a quote to help you stay within your budget.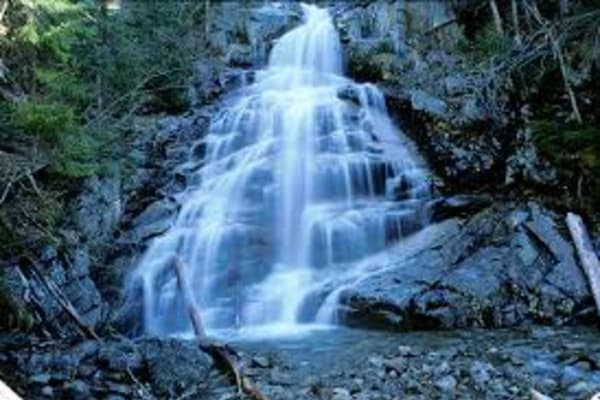 What to do in the White Mountains in the Spring?
Our top 5 favorites to recommend for our guests
Waterfalls! This IS their season, so make sure to check them out! There are several that are accessed through only short hikes.
Biking! Spring is the PERFECT season to cruise down back roads and across scenic highways as snow melts and leaves and flowers are waking up. There's a minimum of traffic at this time of year, too!
Bird watching can be done in the fields and woods surrounding the inn. Lots of birds are migrating back into the area! Bring your own binoculars and identification book.
Conway Scenic Railroad - take a ride through the mountains as Spring is arriving. Beautiful views!
Relax at the Darby Field Inn! Hey, you're here, so enjoy it!! Have dinner, go out for a stroll through the neighborhood, play a game or cards in the tavern, take a nap together or a Jacuzzi!
---